LEER Technologies Laser Marking Services
Leer Laser Technologies specializes in high-speed, high-precision laser marking services for a wide variety of applications. Our focus is to provide high quality, competitively priced marking service technology for other industrial companies.
Manufacturing – Product Identification
Leer's laser marking technology has the ability to mark at high speeds in any environment and will never interrupt your production schedule.
For the high quality, as well as traceability, of manufactured parts, laser marking ensures speed and efficiency without pausing production for maintenance. Laser technology offers many advantages over other methods of more traditional marking, namely the durability of the finished product.
Whether it's bar codes, date codes, QR codes, serial numbers, part numbers or adding copyright, trademarks and logos across a wide variety of industries, Leer's laser services will adapt to your manufacturing requirements. The marking processes use a non-contact interaction with manufactured materials. This offers your product protection against any damage or abrasion. By heating precise areas targeted by our Leer laser technology, permanent marks achieve the highest level of accuracy.
It is critical for any code applied to your manufactured product to be easily readable by both machines as well as the naked eye. Our marking services create high quality codes that are easily traceable back to their original source. Even the most minute measurements can be successfully achieved through laser marking. Our laser services work seamlessly with materials such as metals, glass, plastics, ceramics and silicon.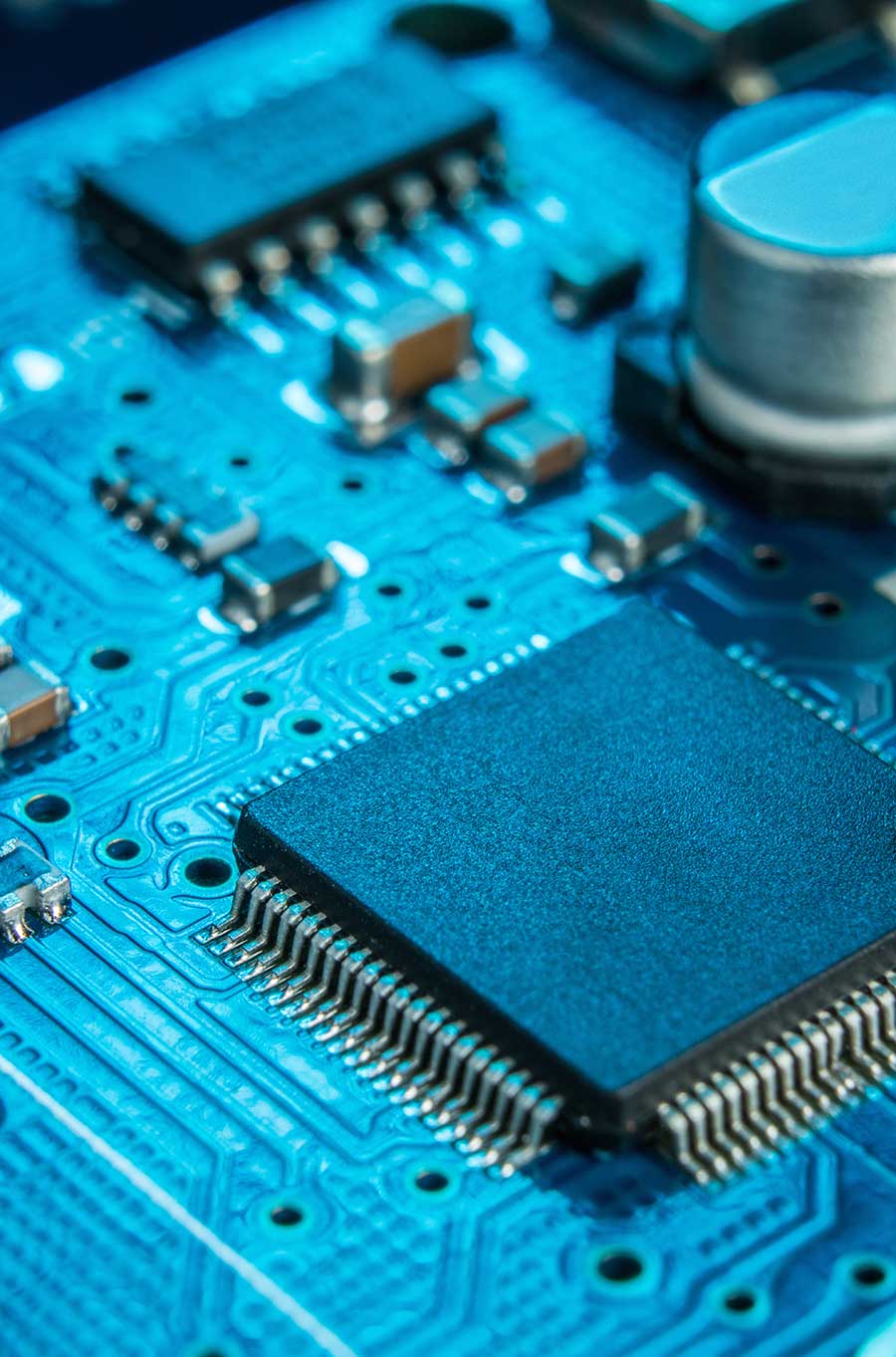 Semiconductor Industry – Serial Numbering
Leer's laser marking services work with a wide range of metals and compounds that comprise the electronics consumers use on a daily basis.
When it comes to working with small, machinable parts that require integration for the semiconductor industry, versatility is key. Leer's product marking services provides clear, machine-readable markings that are easily identifiable and will not affect the area surrounding the semiconductor in any way.
Leer's laser technology is able to work with many micro-components, creating intricate markings accurately without damaging other vital materials. Our marking services are as quick and efficient as they are accurate. While speed and accuracy or critical aspects in the sem-conductor industry, it is also necessary to have the kind of marking equipment you can rely on. In this way, Leer's product marking services produce quality markings without sacrificing precise control.
Leer's fiber laser offers a wide range of power and control, making it the ideal solution for your laser marking needs. The growing capacity of electronics and semiconductors means your product needs a quick turnaround that is as precise as it is timely. Leer's product marking services surpass the standard of quality needed for today's semi-conductors while simultaneously matching market productivity.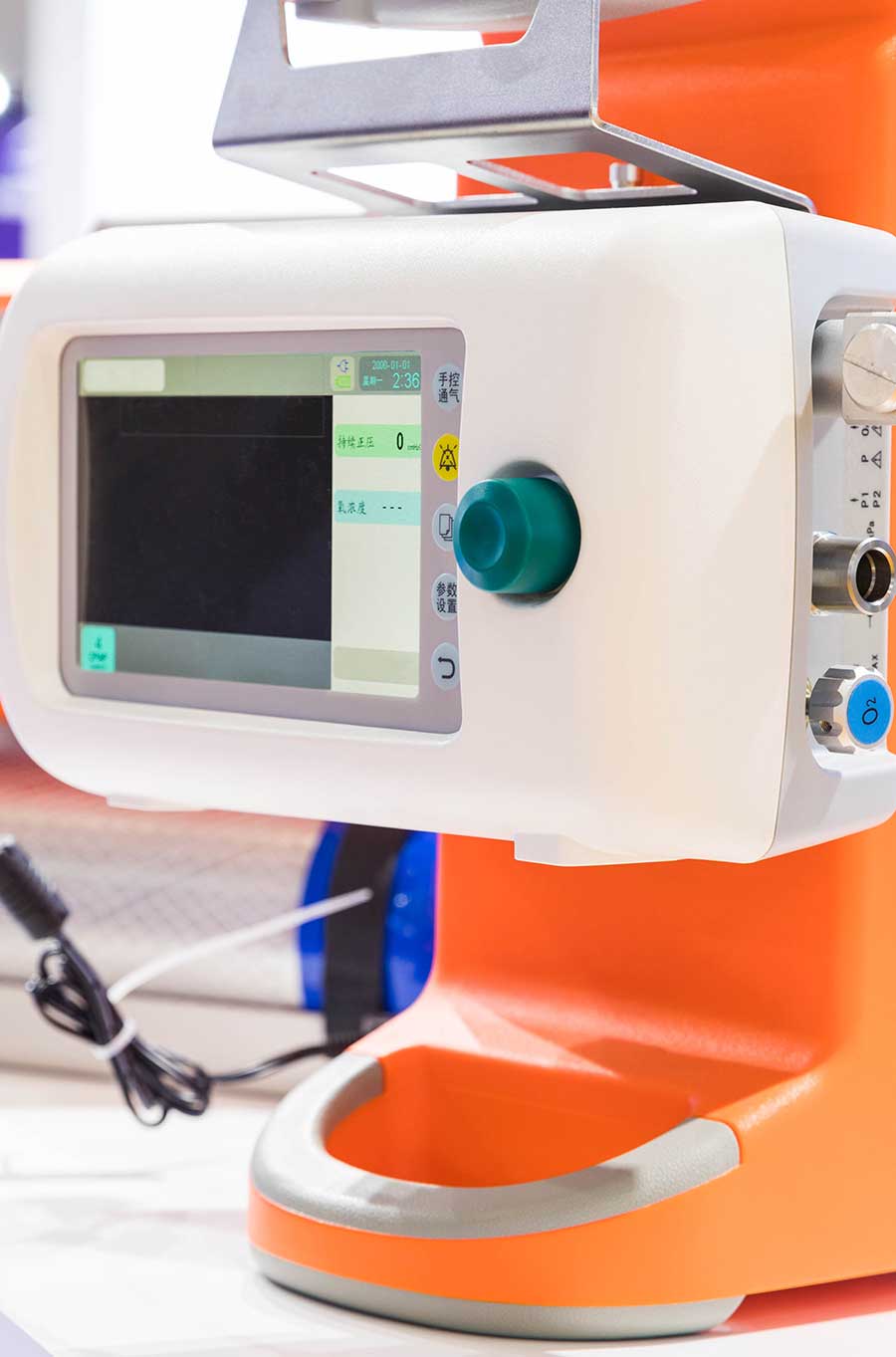 Electronics – Part Identification
The ever-changing nature of the electronics industry means products and components need to be manufactured with the highest level of speed and efficiency.
Leer's product marking services have evolved with technology's growing pace of change. Our quality marking services offer the most benefits in the market today.
High levels of demand within the electronics industry shouldn't mean sacrificing quality. Leer's laser marking services operate efficiently within the ever-evolving market by matching cost effective productivity with safe and standard-setting levels of quality. Electronic components that serve many sectors of the industry are often minuscule in nature, making laser technology for marking a perfect and precise fit. Leer's marking services can work with extremely precise sizes without damaging the surrounding material in any way. Our non-contact marking process means accurate targeting when it comes to intense heat required for marking. Accuracy and non-damaging processes like Leer's laser marking services means the final product retains its machine readability, allowing for easy traceability.
Leer's product marking services include marking for printed circuit boards, housing units, SMD components and component strips. In this crucial modern industry where electronics are typically made up of hundreds of parts, ensure your components maintain their high quality by using our advanced marking services technology.
Laser tool marking, barcoding , serial numbers, and company logos are just a few of the services Leer can offer your company to help identify or brand your products. Whether your project is a single piece or large volume Leer can offer quick turn around deliveries and consistent repeatability of your products.